Toast to the Season
Toasting people, events and holidays has been part of virtually every culture since the beginning of recorded history. As you gather around your tables, to toast to the season, with friends and family, keep toasting etiquette in mind.  As a friendly reminder, here are 4 tips on proper toast etiquette:
The host or hostess brings everyone together by initiating the toast. This is to welcome guests.
To attract the crowd's attention, stand and raise your glass encouraging others to raise theirs [insinuating a toast];

do not

bang on the glass.
Any toast to follow should happen during dessert.
Did you know that some of the greatest toasts of the year happen during the holiday season? If you can't think of an original toast, borrow one of these famously appreciated toasts:
"Blessed is the season that engages the whole world in a conspiracy of love."
― Hamilton Wright Mabie

"May you have warmth in your igloo, oil in your lamp, and peace in your heart."
― Inuit proverb
HWC's 2nd Annual Grand Tasting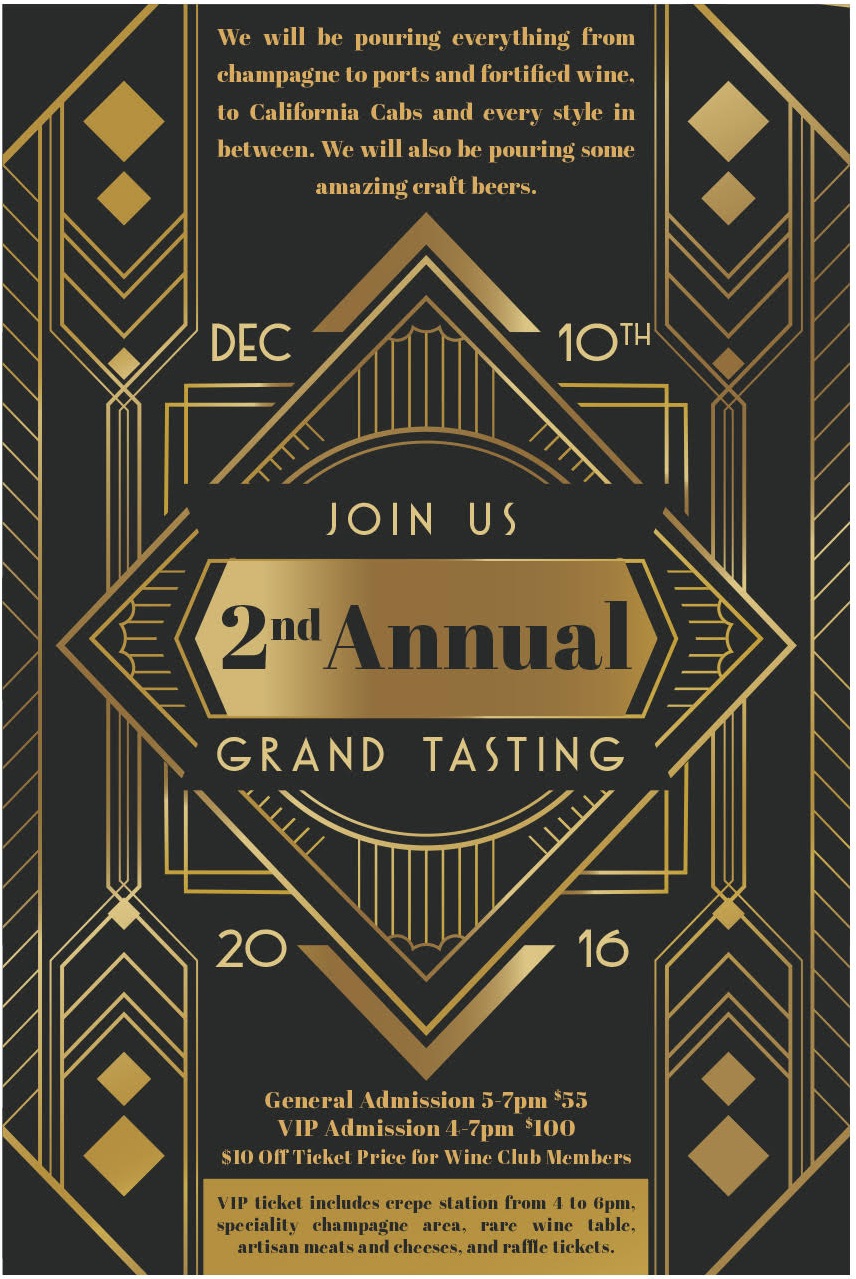 Make plans, and get your tickets now for everyone's favorite toast to the season, HWC's 2nd Annual Grand Tasting at Holiday Wine Cellar, on Saturday, December 10th, 2016. 
Holiday Wine Cellar invites you to come raise your glass to toast 2016 and toast to what 2017 has to bring! Toast with HWC, while tantalizing your tastebuds with dozens of fine wines, champagnes, ports, Big California Cabs, and every style in between.  In addition to all of the above, you'll also be able to enjoy craft beer, like the Firestone's 20th Anniversary Barrel aged beer, all while indulging in delicious appetizers, and opportunities to win 1 of the many prizes being raffled!
HWC's 2nd Annual Grand Tasting raffle prizes include:
Beer Gift Crate
Wine Gift Basket
Stone Sweatshirts
HWC Gift Cards $25.00/each
HWC's Wine Club – Primary Membership
It's not every day that you get to toast with a bottle of history in the making, like that of Warhol and Cuvaison Winery.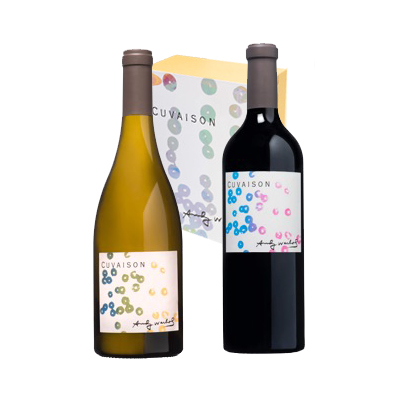 According to Cuvaison Winery:
"In the early 1980s, a dinner party in Heerbrugg, Switzerland, was hosted by Alexander Schmidheiny, who just two years earlier bought Napa Valley's Cuvaison Winery. Proudly opening a bottle for an American guest, Pop artist Andy Warhol, Schmidheiny asked:

"What do you think?" To which Warhol replied, "What a lousy label!"

Warhol accepted a challenge to design something better. But somehow the resulting 50+ labels were mostly forgotten in a drawer until now."
Some 35 years later, Warhol and wine lovers alike will be able to enjoy both. Three limited edition Collector's Box sets will be released and the first of these exclusive sets is the Andy Warhol by Cuvaison Collection, a 2014 Chardonnay from the Carneros Estate and a 2014 red Bordeaux blend from its Brandlin Vineyard on Mount Veeder – exclusively sourced from the best fruit of these two premier vineyards.
MARK YOUR CALENDARS & BUY YOUR TICKETS
The December 10th event, at Holiday Wine Cellar, includes the VIP Lounge that will be open from 4-6 pm in the Marlin room. General admission is from 5-7 pm. The VIP ticket gives you access to a crepe and champagne station, exclusive wines; and access to purchase the never before released wines that come in a beautiful gift pack made by Cuvaison in Napa Valley with the Andy Warhol labels. General admission is $55 and VIP is $100; however, all HWC Wine Club Members receive an INSTANT $10 SAVINGS.

Saturday, December 10th
General Admission  – $55 | 5:00PM – 7:00PM
VIP Area – $100 | 4:00PM – 7:00PM
*Wine Club receives $10 Off*
The holidays are happy at Holiday Wine Cellar.  May all your joys be true joys, and all your pain be Champagne.  Come to the North County San Diego Landmark store, or visit us online to ensure all of the above is current and true!
302 West Mission Ave., Escondido • 760-745-1200 • service@holidaywinecellar.com
0